Car upholstery - SZCZECIN
Welcome To The Website Of Ryszard Ulacha Manufacture- Professional Car Interior Trimming, Upholstery Repair and Steering Wheels Retrim Service.
Ryszard Ulacha Manufacture is an established family business of master trimmers with over 55 years of hands on experience. We tailor make and stock most leather interiors for the full range of modern day and vintage cars for customers who prefer more personalised interior, according to the individual clients needs, preferences or style. We offer a bespoke service with a wide choice of colours, trim types and stitching option. We do minor work, upgrades or full retrim.
We offer a personalised embroidery service, any logo available to suit customer needs.
We provide a complete range of hoods and fitting services for all makes of convertibles.
We undertake all vehicle and motorbike seat repairs, from worn bolsters, deployed airbags, cigarette burns, individual panels as well as recovering seats. We also re-trim boats, caravans, and aviation to customer specifications.
We are insurance approved and have fully comprehensive cover. For your peace of mind our premises are fully alarmed.
Please Do not hesitate to contact us with your enquiry, for professional advice and estimates.
Kindly regards
Ryszard Ulacha and Sons
Every our product are certified with ISO standards such as:
UNI EN ISO 11640 Colour fastness to cycles of to-and-fro rubbing
UNI 11644 adhesion between two adjacent layers of the finish.
UNI ISO 3377 tear strength of leather
UNI 8433 resistance to repeated bending
ISO 105B02 colour fastness
70 C-4h fire resistance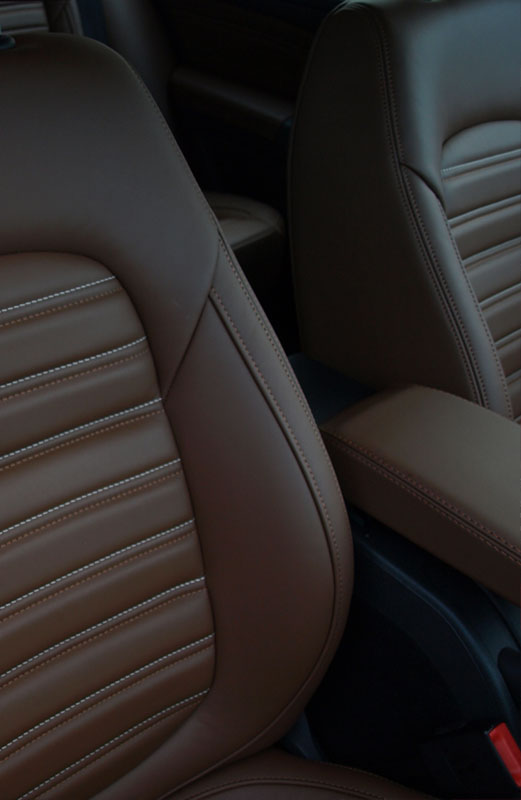 3000
zadowolonych Klientów
10
doświadczonym pracowników